[ad_1]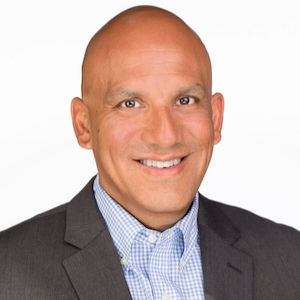 Lee Curtis is chief executive officer of Reside which offers in excess of one million alternative accommodation options in more than 60 countries
The business travel industry is constantly evolving and innovating. A milestone I like to refer to is the launch of Concur. Before it, companies would spend ages coordinating various spreadsheets and expense receipts – and then suddenly there was a simple solution that helped get the job done so much faster. We are always working towards greater simplicity and efficiency as an industry.
 
But sometimes forces beyond our control can impact us and take the industry in a new direction. Covid has definitely had that effect on the business travel industry. Among its many and diverse effects is the way it's changed our views of business travel accommodation.
Serviced apartments in particular benefitted during the pandemic and long stay options in general appear well placed as the average length of business trips stretches out, as we've seen in these early months of recovery.

The shift to an 'alternative accommodation mindset'
Pre-Airbnb, you would find very few employees or companies that would advocate or use an alternative accommodation product. And while I think that companies are becoming more comfortable with these products, the actual behaviour is being driven by individual employees.
Post-pandemic, travellers – with or without families – want more space to live, work and play and this has created a tremendous uptick in the use and popularity of alternative accommodation for leisure purposes. It also hits the sweet spot of the 'bleisure' movement that is back on the agenda right now.
The likes of Vrbo and Airbnb have done a great job of making non-traditional accommodation more accessible to the masses and, frankly, more in vogue. The thing that helped Airbnb clinch its valuation was the belief that millions of travellers had now experienced a type of travel they didn't know existed before and that people are only going to want more of.
This consumer behaviour is helping change the mindset of corporate travel decision-makers and drawing them away from standard hotel products. It's a conversation that has been rumbling on for several years, but now the pandemic has brought it to the fore.
Fully-furnished accommodation is no longer seen as only for leisure or relocation but as a viable option for business trips too. This was changing before the pandemic but has really made a rapid acceleration in the past 18 months and looks set to continue in 2022.
Buyer beware
In the past, the debate around Airbnb content in particular centred on two things: suitability and duty of care. While business travellers' primary needs are a comfortable pad with somewhere to work and good wifi – which isn't necessarily guaranteed with many alternative accommodation options – their employers are more concerned about whether such properties are safe and secure.
Most alternative accommodation products are ill-suited for business travel or long-term assignments, and companies must be careful about how they advocate and allow these types of products to become part of their travel programme.
With a heightened focus on duty of care during Covid, most employers need to assess the risk factors as well as cost and convenience. While offering choice is important, it is clearly not always the most important thing.
Given the somewhat unregulated and often inconsistent product offering of alternative accommodations, it's important to be able to access choice, quality and price every time. Corporates must work with platforms who do the extra work behind the scenes to filter out products that are not suitable for business travellers and help to create a guest experience that is both appropriate and enjoyable. Those providers must also have sufficient scale and the tech offering to keep processes efficient and ensure visibility.
Being able to consistently source high-quality alternative accommodation has exciting possibilities for the growth of this segment as we move into a new era of business travel.
[ad_2]

Source link